.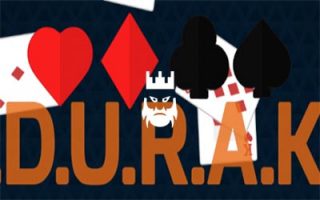 About Durak.me
Durak.me is an interesting card game where you will try to empty your hand as soon as possible.
In case you like card games then you can play Durak.me in your free times. You can either play against the bots or search for online opponents to play with. We have briefly described the game in the below. But it will be better for you to read the instructions before you start playing. It may take some time to get used to it but you are going to love the game when you get the concept.
In addition to this game, we also provide io games unblocked servers on our website. You can find the mods of each game on the right section of their articles. Also, we share io games list on our website which will be really beneficial in case you want to explore new io games. You can also check out categories for more games.
How to Play?
All you need to use is your mouse. You will make your selections with the left click of your mouse and then left click again to place your card.
Tips and Tricks
You will be given random cards at the beginning of the hand. Each player will start to attack another player in each round. You will some kind of battle with your cards and you have to put the higher card than your opponent.
If you will put a higher card, your opponent will take all of the cards on the table to his or her hand. In some cases, your opponent can put more than one cards on the table. But only if his or her hand allows it. In these cases, you have to put more than one cards and in case you will be able to do this, you will receive all of the cards to your hand.
As godmods we offer different Durak.me unblocked servers on our page. You can download Durak.me mods for this Durak.me game and play it with Durak.me hacks.
.
.
LAST DOWNLOADS Durak.me MODS