,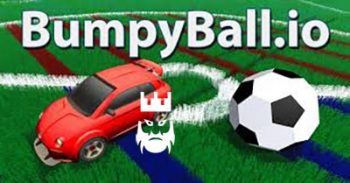 About BumpyBall.io
BumpyBall.io is a soccer game where you are going to score a goal by driving various cars.
If you like interesting games then you can play BumpyBall.io in your free times. This is a soccer game where you are going to play the game with cars. It is possible to change your car before you log in to the game. Keep in mind that you can always use a boost in order to reach the ball quickly. In addition to this, cars can drift. You can also prevent your enemies hitting the ball by driving through and crashing them.
We share io games unblocked servers on our page. You can find the mods of your favorite games on our pages. In case you want to explore new io games you can find them on our page as well. We share io games list with our visitors. You can also check out our categories to find the games which start with that letter or number.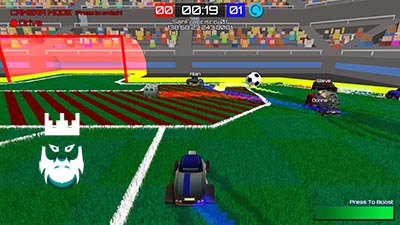 How to Play?
You need to drive your car with the help of the WASD keys. In addition to this, you can use the spacebar in order to use the boost.
Tips and Tricks
You will be playing a soccer game with real players. However, instead of controlling soccer players, you will be driving cars. There will be three players on each team and you need to score as many goals as you can before the time runs out.
As you can guess, the team which scored more is going to win. Keep in mind that the vehicles can drift. Take this into consideration while playing the game. You can also hit other cars in order to prevent them to score a goal.
godmods offer you the BumpyBall.io unblocked servers on this page. You can download BumpyBall.io mods and start playing the BumpyBall.io game with BumpyBall.io hacks.
.

LAST DOWNLOADS BumpyBall.io MODS