,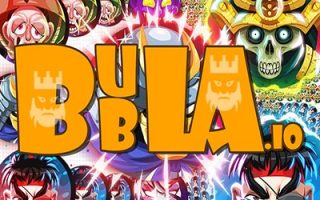 About Bubla.io
Bubla.io is a typical io game where you are going to control a ball that can split up, merge and swallow other players.
In case you like to play typical io games then you can play Bubla.io in your free times. In fact, this game is very similar to agar.io however you have the chance to zoom in and out as much as you want. You will start as a ball which you should swallow your opponents in order to get bigger. You have to split up and merge again in order to swallow other players around you. Timing is very important at this point because if you will split up when another player merges, he or she will swallow your smaller balls since he or she will be bigger than you.
We share io games unblocked servers on our pages for our visitors. If you are looking for mods then you can find them in the right section of each article. You can directly download them. Also, in case you are looking for new io games to play, then you can check the io games list we have shared on our website.
How to Play?
You are going to provide directions to your ball with the help of your mouse. It is possible to split up with the spacebar key. In addition to these, you have to use your mouse wheel to zoom in in order to merge your balls.
Tips and Tricks
You should not focus on traveling on the map in this game. Players should split up and then merge in order to move faster and swallow their opponents. As you can guess, your goal is to collect the most score on the map.
It is quite fun to play however you may have to get used to the game before you start swallowing other players easily. However, you can be sure that you will get used to the game at most 5 minutes. After that, you can rock the map!
As godmods we provide Bubla.io unblocked servers to our visitors. It is possible for you to download Bubla.io mods and play the Bubla.io game with Bubla.io hacks.
.

ALL Bubla.io MODS