,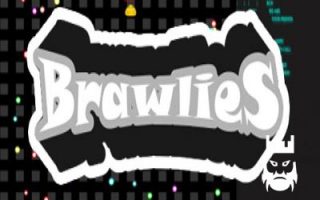 About Brawlies
Brawlies is a survival game where you are going to compete with nine more players and be the ultimate survivor.
Those who like survival games can play Brawlies in their free times. You are going to compete with nine different players in order to be the ultimate survivor on the map. There is also a monster on the map which follows random players in order to eliminate them. If you are looking for an addictive game then you found it.
If you are willing to explore new io games then you can check the io games list we have shared on our website. You can also visit our categories in order to find games starting with that letter or figure. Moreover, we also share io games unblocked servers on our pages. 
How to Play?
You are going to provide directions to your character with the help of your mouse. You can swap your character with ZXCV keys. In addition to this, you can shoot with the left click of your mouse.
Tips and Tricks
You will be playing with nine more players on the map and each of you try to be the ultimate survivor in the game. There is also one monster in the game which chases players randomly. You have to avoid that monster in order to not be eliminated.
You can also be eliminated with the fire of your enemies. In case you want to win the game then it will be good for you to keep the distance with your opponents at the beginning of the game. Let others beat each other and you can hunt them down later on.
As godmods we offer Brawlies mods on our page. In case you want to play the Brawlies game with various Brawlies hacks then you can start playing it on Brawlies unblocked servers.
.

LAST DOWNLOADS Brawlies MODS