,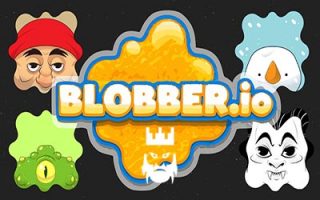 About Blobber.io
Blobber.io is a typical io game where you need to grow in size and swallow other players to increase your score.
Those who used to like Agar.io game can play Blobber.io game whenever they want. It has the similar concept with the agar.io but the only difference is you are not going to control a ball. In addition to this, the map is divided into segments and there are no visible borders in the game. We bet you will like this game a lot.
If you want to explore new io games then you can check the io games list we have shared on our website. In addition to this, we also share io games unblocked servers for our visitor. It is possible for you to download mods for specific io games from the right section of their articles.
How to Play?
You can provide directions to your character with the help of your mouse. It is possible to split your character with the help of your spacebar once you reach enough size.
Tips and Tricks
This is one of the fastest io games that you can play. It may take time some time for you to get used to the mechanics of the game. There are balls with different colors on the map. You need to collect these in order to grow your size.
You can also eliminate other players by swallowing them. It is possible for you to eat smaller opponents. You can also split up and increase your chance to swallow more opponents. But keep in mind that you will lose your size and may be food to other players.
As godmods we offer Blobber.io mods to our visitors. If you want to play the Blobber.io game with Blobber.io hacks then you can start playing it on Blobber.io unblocked servers.
.

LAST DOWNLOADS Blobber.io MODS