,
About Bist.io
Bist.io is an online tank game, where you will have to control a tank and shoot to your opponents to eliminate them.
You can play Bist.io whenever you want. This fast-paced game is one of the good games that you can play on the internet. The hint of the game is to collect as much as crates as you can. In this way, you will find power-ups which are a great advantage for yourself. Like all io games, you need to earn the most score.
You can also try Bist.io unblocked private servers for this game too. You can find this list in the right section of this article. Moreover, we also share io games list with our visitors. It is a great source for those who are willing to explore new io games to play in their free times.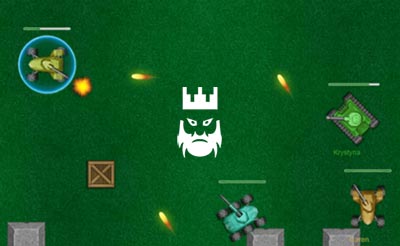 How to Play?
You need to move your tank with the WASD keys. Players can shoot with the left click of their mouse. You will also shoot crates to find different features to use.
Tips and Tricks
If you want to succeed in this game then you need to collect as much bonus as you can. You need to destroy the crates on the map in order to find these bonuses. Some of the common bonuses are the shield, triple shoot, and acceleration.
These bonuses can stack if you will not be eliminated. Players have to destroy each other in order to find stars. These stars will turn you as a score. In case you see a blue barrier on your opponents, this means that they have a shield. Try to avoid these enemies if you do not have a shield too.
As godmods we offer io games unblocked servers to our visitors. It is possible for you to download Bist.io mods and play the Bist.io game with Bist.io hacks.
.

LAST DOWNLOADS Bist.io MODS