,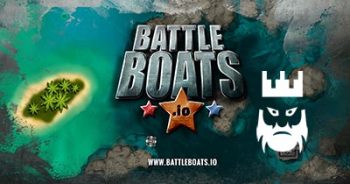 About Battleboats.io
Battleboats.io is a game where you will control a ship and try to destroy the enemy team. There are two teams as blue and red, and the one which collects more mines will win.
Players can play Battleboats.io in their free times for fun. You will be playing in teams and each team has only one purpose. This purpose is to destroy the opponent team. The game is quite fun and it has great graphics.
It is possible to play the Battleboats.io game on private servers as well. Moreover, we offer you io games list where you can find other io games and download their Battleboats.io mods. You can find the currently available mods on the right section of this article and access hacks through them while playing the game.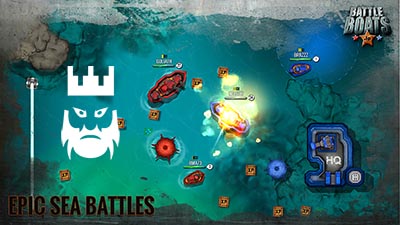 How to Play?
You need to hold the left button of the mouse to move your ship. You can click on the fire button on the screen to fire. Then you have to choose the side of the ship to fire with Q and E buttons.
Tips and Tricks
You will be playing the game in two teams. You will be either blue or red team. Every player has to collect mines to destroy the opposite team. However, it will be worth to note that you can meet with the enemy team while collecting the mines on the sea.
There are other crates such as ammo, experience, and repair. You will earn experience as you will collect the experience crates. Thus, you can upgrade your ship and have better weapons to destroy your enemy team. Moreover, it will be better to hang out with your team to win.
As godmods we offer io games unblocked servers on our pages. It is possible for you to download Battleboats.io mods and have an access to Battleboats.io hacks.
.

LAST DOWNLOADS Battleboats.io MODS