.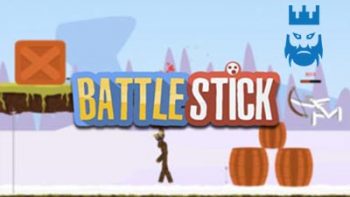 About Battle Stick
Battle Stick is a game where you will control stickmen and try to eliminate each other with the weapons you own.
Those who like adventure games can play Battle Stick whenever they want. In this game, you will be competing against real players. The game has 2D map. You can find new weapons on the ground and start to use them. In case you will be careful and use the obstacles as a cover, you can succeed easily.
Players can also prefer to play on Battle Stick unblocked private servers as well. Moreover, we share io games list on our website. You can explore new io games or find mods for the io games you are playing. Mods will allow you to play the games with different hacks. You can find these Battle Stick mods in the right section of this article. This is one of the best io games that you can play on the internet.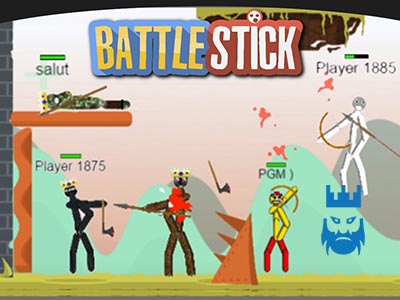 How to Play?
You need to move your character with arrow keys on your keyboard. Moreover, you can shoot with the left click of your mouse. Players can lay mines on the ground with the right click of their mouse.
Tips and Tricks
You will be playing in the 2D world. Though, there are some obstacles on the map. It is will be logical to use them as a cover. Thus, you can defend yourself better and survive more while playing the game.
There are two modes in the game. No matter which mode you will prefer, you need to take the advantage of the map well. It is the only way to success. You can also play the game with your friends and increase your chance to survive and kill more opponents.
As godmods we offer you io games unblocked on our website. Thus, players can download Battle Stick mods from our list and play the game with Battle Stick hacks.
.
.
LAST DOWNLOADS Battle Stick MODS