,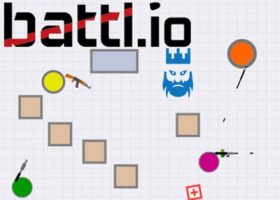 About Battl.io
Battl.io is a shooting game where you can pick different types of weapons and start killing your enemies.
If you like high intense shooting games then you can play Battl.io through our page. You have different choices of weapons where you will select them each time you die. Like most of the other io games, your goal is to collect scores. You need to kill your enemies in order to earn score. Keep in mind that this is a high paced game and thus, you have to be careful while walking around the map.
We offer you io games unblocked servers on our pages. You can download the mods and play the games with hacks. In case you want to explore new io games then you can check the io games list we share on our website. You can also click on the categories in order to find games starting with that letters.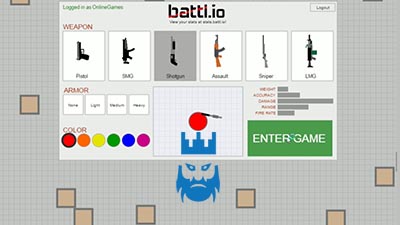 How to Play?
Players can control their characters with the WASD keys. You can fire with the left click of your mouse. Each magazine has limited size, thus you can reload the R button.
Tips and Tricks
There are various obstacles on the Battl.io map. Try to use them as a cover while shooting your enemies. In case you will not use them as a cover, you can easily be eliminated. Thus, it is important for you to pay attention to this.
Some of the guns such as shotguns can penetrate the blocks. This is why it will be good for you to try each weapon and learn their capabilities. In this way, you can dominate the map and kill as many players as you can.
As godmods we provide Battl.io unblocked servers to the players. You can download Battl.io mods from our page and start playing the game with Battl.io hacks.
.

LAST DOWNLOADS Battl.io MODS