,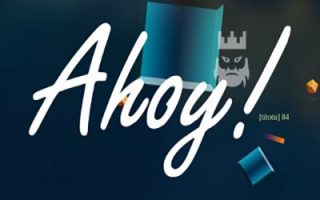 About Ahoy.io
Ahoy.io is an interesting skill game where you have to control a spaceship on a limited map.
Those who like to play challenging games can play Ahoy.io in their free times. We believe that you are going to love this game and be addicted to it. You will be controlling a small spaceship which can shoot. Also, you have to collect the yellow rocks on the map and increase your size. Players will use these rocks as a tool to grow up as well as bullet. Moreover, you can shoot with your spaceship which uses this rock as a bullet. Each time you will shoot, you will lose some score and size, this is why you do not want to miss in this game.
If you are looking for mods, we share io games unblocked servers on our pages. You can find these mods in the right section of each article and download them. You can also explore new io games to play in your free time thanks to the io games list we have shared on our website.
How to Play?
You are going to provide directions to your spaceship with the help of the WASD keys. In addition to this, players can shoot with the left click of their mouse. You can join the chat at any time by clicking the spacebar.
Tips and Tricks
You are going to control a small spaceship in this game and try to eliminate your opponents. However, it is not that much easy as it sounds because you are going to find many moving obstacles on the map.
Moreover, these obstacles can reflect your bullets back which can damage you. Also, this is why you have to make your calculations well and then shoot your opponents in order to eliminate them. The map is quite small too which is the main cause of the difficulty of the game.
As godmods we provide Ahoy.io unblocked servers to our visitors. You can download Ahoy.io hacks to your computer for Ahoy.io game and play with Ahoy.io hacks.
.

LAST DOWNLOADS Ahoy.io MODS